Thank you so much to Catherine from the cooking blog "MIAM – La Cuisine De Cath" for this marble cake made using our Italian Lover beans. It's full-bodied- what it takes to be marbled into the cake; it's slightly fruity and chocolatey… what more can we ask for? It is as good in a cake as it is to drink, hot with a small square of chocolate!
Read her post HERE !
Preparation time: 15 min
Cooking time: 50 min
Ingredients (6 to 8 people) :
200g flour
125g butter
50ml milk
150g brown sugar
4 eggs
150g dark cooking chocolate
4 tablespoons of ground coffee (Italian Lover)
1 sachet of yeast
© Catherine Pock
Method:
1. Start by grinding the beans using a Skerton Manual Coffee Grinder. Pour the milk into a small saucepan and put it on the stove. When the milk is hot, pour in the freshly ground coffee, let simmer for 2 minutes while stirring. Turn off the heat and let the coffee steep.
2. Slightly melt your butter, and whisk in the brown sugar.
3. Add in the eggs, mix well, and then add the flour and yeast. Then separate your dough in half.
4. Melt the chocolate, and pass the coffee through a seive (if some powder or grains are left it's ok!) and stir.
5. Pour the chocolate into one half of the batter and the coffee mix into the other. Add 2 tablespoons of milk to the chocolate cake, which will be much thicker.
6. Grease the cake tin, and cover in flour. Start by adding 2 tablespoons of the chocolate mix, followed by 2 tablespoons of the coffee mix. Do not stir them in together, and keep alternating the mixtures.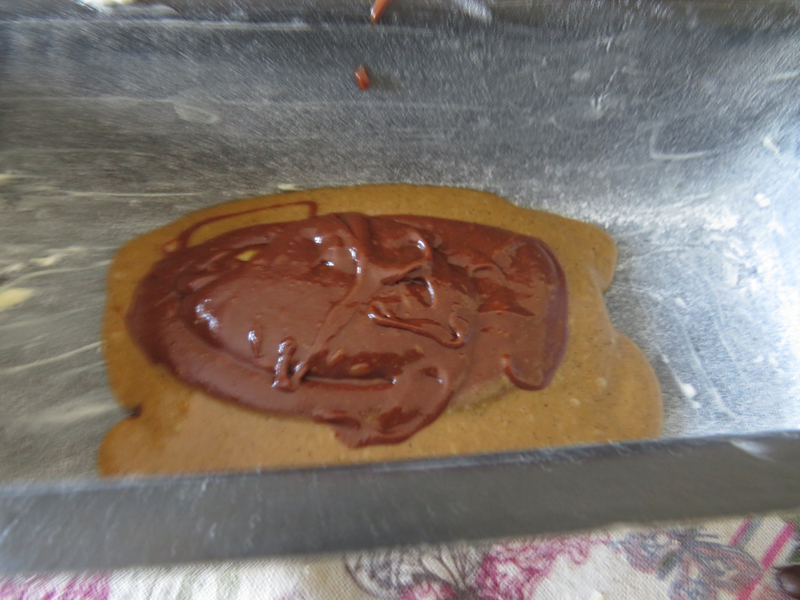 7. Put it in the oven at 210°C for 10 minutes – Then for 30 to 40 minutes at 180°C (check according to your oven).
Let cool before taking the cake out of the mould …. You just can't help but have a taste!
Happy Eating!
The Bean Team & MIAM – La Cuisine De Cath