Thank you very much to Rabia from the culinary blog "La ligne gourmande" for the delicious Fondant with coffee, chocolate and peanut butter (vegan & gluten-free) recipe, using our Nespresso™ compatible Noir capsules!
Read her blog HERE !
Preparation Time: 25 minutes
Cooking Time: 20 minutes (200°C)
Ingredients for 8 people:
For the cake
225g strong coffee (use our NOIR capsules)
200g dark culinary chocolate (use 71%)
70g dates (pitted) or date paste
3 bananas (around 270g)
90g gram flour (other options can be lentil flour or cornflour)
80g almond flour (or hazelnut)
7g baking powder (or baking soda)
4 pinches of salt
For the icing
40g coffee (you can use the same NOIR capsules)
50g date paste
90g peanut butter
Method
1. Prepare the coffee and then pour it onto the chocolate. Let it melt before adding the chopped dates and bananas. Mix it all together.
2. Add all of the dry ingredients and mix once more.
3. Pour the batter into a 20 cm wide mould or cake tin, and then bake in the over for 20 minutes at 200°C.
4. For the peanut butter icing: Prepare the coffee and pour it into a saucepan. Mix in the date paste and the peanut butter and whisk everything together.
5. Let both the cake and icing cool before covering the cake.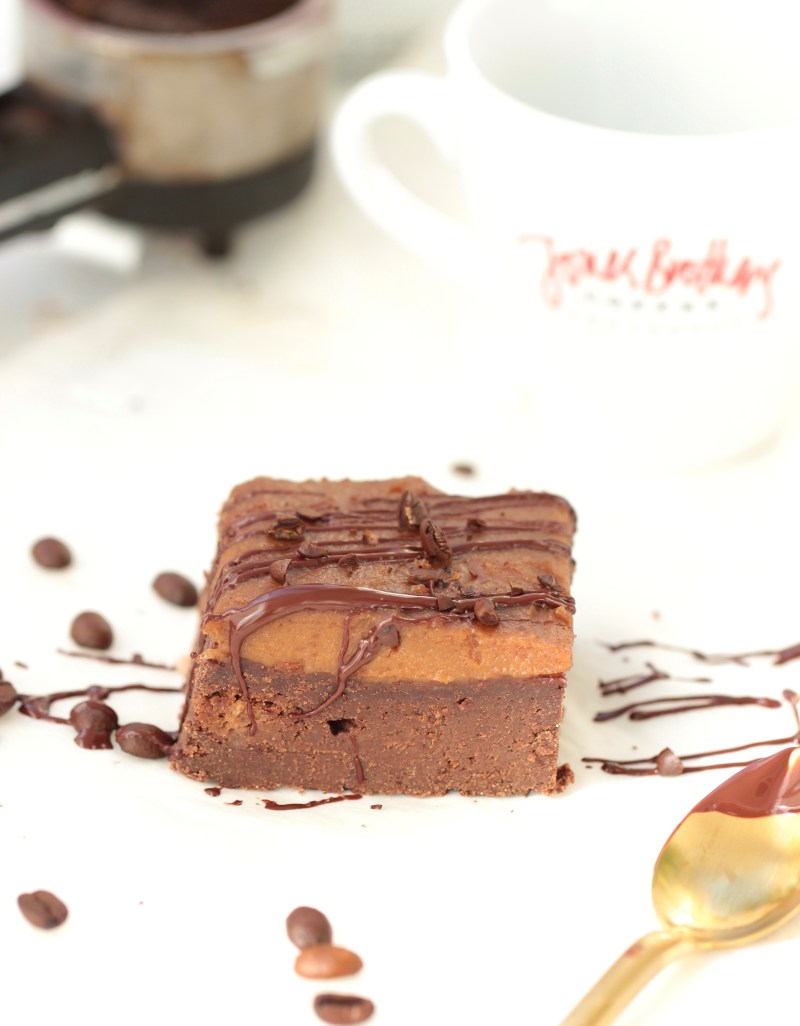 © La ligne gourmande
Bon Apetite !
The Bean Team & La Cuisine De Laeti