Coffee cake lovers- here's one for you. We all know Tiramisu, but have you heard of the heavenly "Bolo de Bolacha"? Literally translated as "biscuit cake", this traditional Portuguese dessert combines the intense flavours of coffee with the light, creaminess of the custard-like filling. This lovely dish is quick and easy to make, and is perfect for all occasions. We love this recipe and we hope you enjoy it!
Ingredients:
 2 packs of Maria Koekje (or any equivalent such as Rich Tea Biscuits)
 1-2 cups of coffee (for an extra special taste, we like to pair this recipe with our Italian Lover coffee beans)
 250g of powdered sugar
 250g of butter (room temperature)
 2 egg yolks
 Cocoa powder (optional)
Instructions:
1. Before we get started, we advise you to prepare the coffee, and allow it to cool before dipping in the biscuits.
2. To do this, prepare your coffee as you would with a French press, by adding together boiling water and ground coffee beans.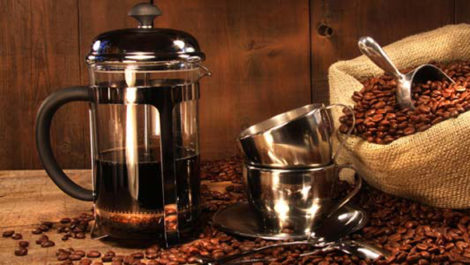 3. For the creamy filling, mix the butter and the sugar until well combined.
4. Once mixed together, add the egg yolks one at a time, and whisk the mixture until a smooth consistency is achieved.
5. Begin to lightly soak the biscuits in the cooled coffee mixture, and lay down a layer of the biscuits into the tray you would like to use.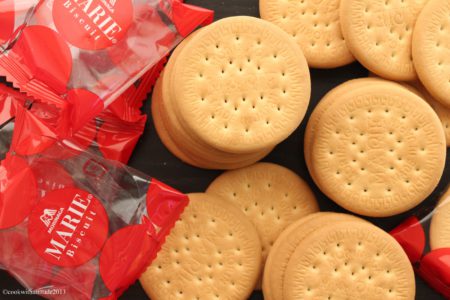 6. On top of the single layer of biscuits, add a layer of the cream filling, and repeat this process by adding more layers.
7. You may cover the sides of the entire cake with cream, and add a light dusting of cocoa powder over the top.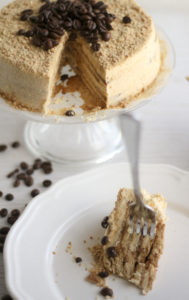 Tips: There are a lot of different ways you can make the creamy filling, and some variations include: adding cocoa powder for a more rich taste, mixing in some condensed milk for a sweeter approach, or using whipped cream for a lighter result. Yum, yum, yum!
Enjoy this spectacular dessert with a cup of coffee to go with it!